🌟Grilling food has never been easier! Combine foods like never before.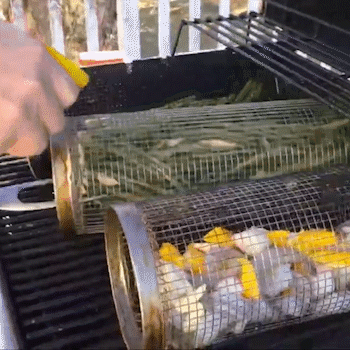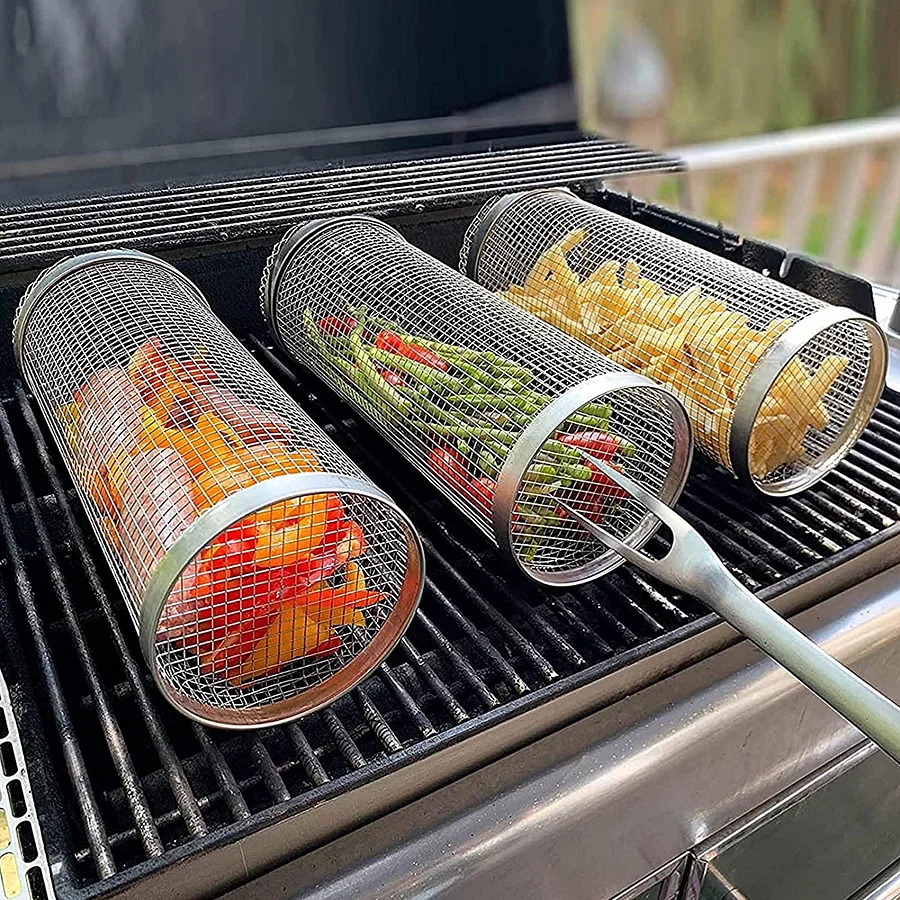 It can barbecue more food in less space at the same time. Meatballs and tangerines, Pork and pear, Lamb, Grape Tomatoes, onions and garlic, BBQ several foods simultaneously to mix flavors.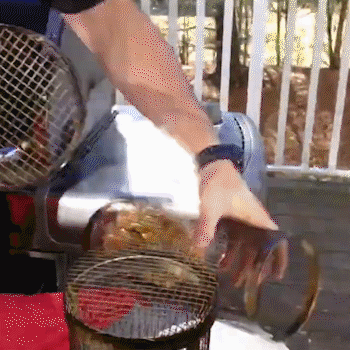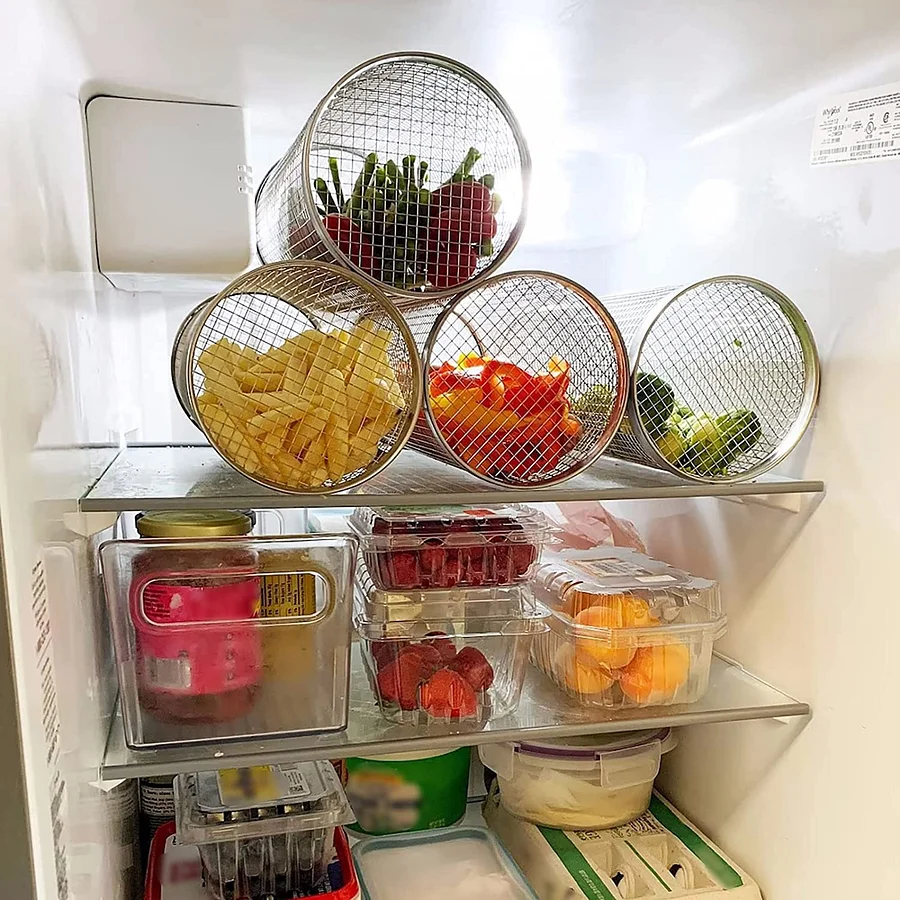 Made of The environmentally friendly premium, food-grade PTFE material, flexible mesh material, , odorless, prevention food sticking & 2 press studs. Keeps all grilled from falling through the grates. Non-stick material allows you to apart the food easily afterward.

Cylinder Grill Basket is dishwasher-safe! Helps to keep the grill clean,at the same time, it is very convenient to clean, You need only to scrub and rinse in your sink or place in your dishwasher.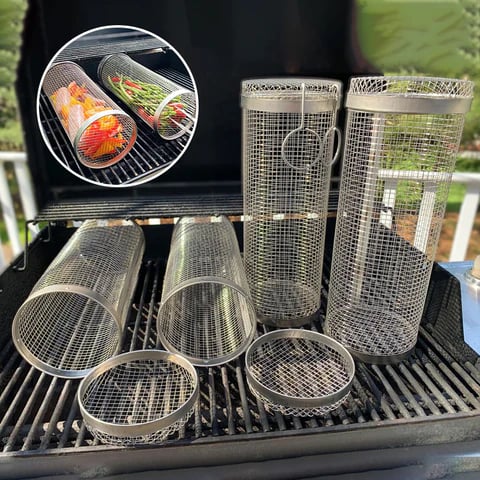 With the movable door, it is more convenient to open, close and take out the food. Easy to open and close with the unique door, it fits perfectly with your original rotisserie when you use it in a rotisserie.
Specification:
Material:304 stainless steel
Size: 21*9*9cm/7.87*3.54*inch 
Weight:120g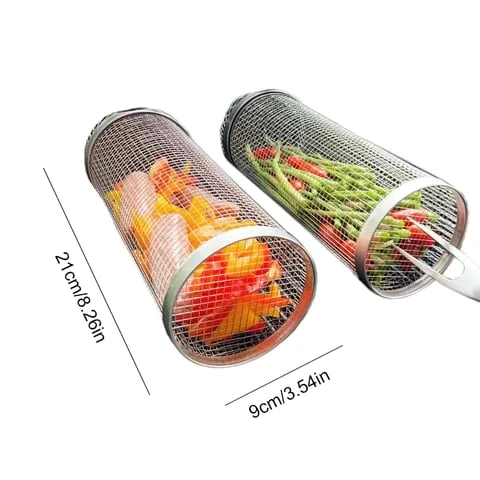 PACKAGE INCLUDES
1pc/4pcs * Grilling Basket