THIS IS A HAIR STRAIGHTENER THAT COMBINES STRAIGHT HAIR WITH A BRUSH.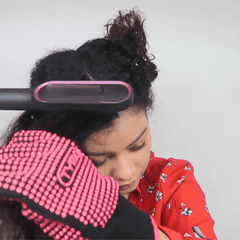 Get the salon hair care effect in your own home. The smarter chip performs constant temperature heating to ensure that each hair is evenly heated, thereby reducing hair breakage, frizz, and flying.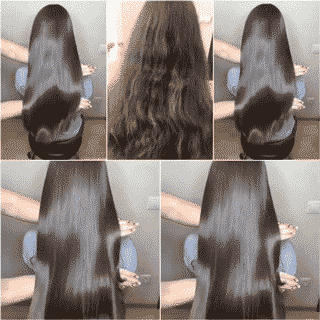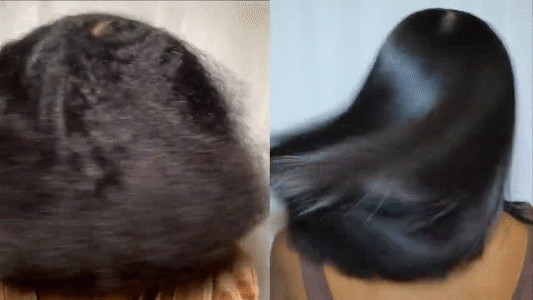 Main Features
[Constant Temperature Heating] After turning on the straightening comb, the temperature will remain within your comfortable range. Effectively reduces the thermal damage to the hair, helping you to create soft and straight hair.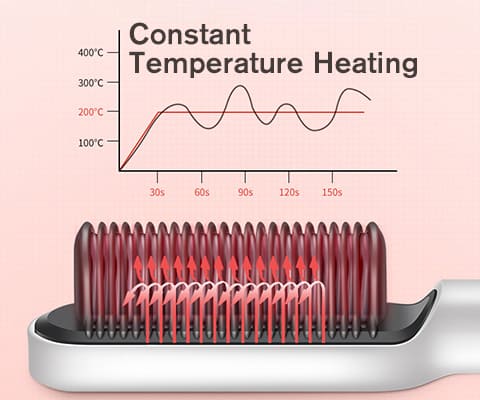 [Anti-scalding Comb] Ionic coating is used on the heating surface of the comb to keep the hair shiny and healthy and prevent burns due to excessive temperature. Proper spacing can increase the contact area between comb teeth and hair.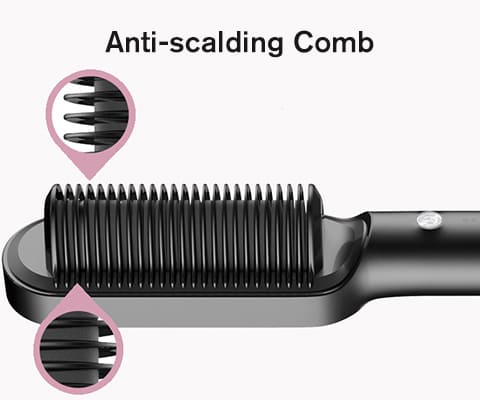 [Larger Heating Area] Comb and quickly heat more hair at one time, greatly saving styling time. It is very suitable for rush hours in the morning and quick makeup before going out. Say goodbye to the extra steps! Say hello to easier hairstyles!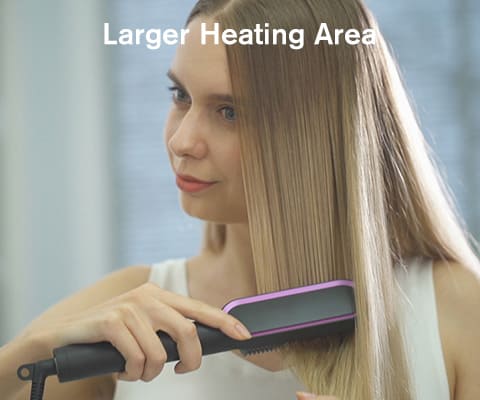 [5 Heating Settings] The perfect stylish anytime, anywhere. Provides more temperature control options, suitable for all hair types. The power cord that can be rotated 360° prevents the wire from being tangled, giving you a smooth experience every time.
Using Methods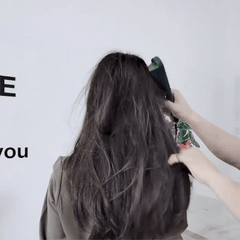 Why choose us?
Our straight hair comb is spray-painted on the outside, you can see the frosted texture on your hand, the heating head is silver-plated to prevent hair from pinching or scratching the scalp. The packaging we use is a push-pull design carton, inside the product There are blister fixed products, and the quality of the same products from other merchants is different.
This straightening brush makes your hair silky, straight and straight from the first blow. It can be heated to 145°C in 30 seconds, up to 200°C, and automatically maintains the temperature at 145°C, and your hair will basically dissolve in 8 to 10 seconds.
Temperature regulation guide:
There are 5 levels of temperature for you to choose, you can change your hairstyle at will
Level 1 temperature: (130℃) suitable for soft and delicate hair;
Level 2 temperature: (145°C) for regular light curly hair;
Level 3 temperature: (160℃) customized settings for blond, dyed or colored hair;
Level 4 temperature: (170℃) customized settings for blond, dyed or colored hair;
Level 5 temperature: (200℃) suitable for very thick, curly and hard hair;
: hair straightener
: black-white
: 5 stalls
[Minimum temperature]: 130°C
[Maximum temperature]: 200°C
[Rated voltage]: 220V
[Rated frequency]: 50HZ
[Rated power]: 45W
: 378 grams
[Heat temperature]: about 130 degrees -200 degrees
: 310*46*45MM
[Conductor diameter]: 21mm-30mm
[Applicable hair]: wet and dry hair
[Material]: PTC ceramic
[Best modeling time]: about 1 minute
[Service life of heat conduction plate/bar]: more than 50,000 times
INTERNATIONAL PRODUCT CERTIFICATION: